---
The former leader of Tiger Trap, the Softies, and Go Sailor has always been a productive overachiever - giving us a seemingly endless avalanche of mellifluous albums to treasure - but 2000-05 were uncharacteristically quiet. After moving to a small Canadian lakeside town, she started a family, developed into a mature singer/songwriter akin to Nick Drake, Tracey Thorn, and Elliott Smith, and created her solo masterpiece, "Cast Away the Clouds", the beautiful continuation of an impressive career. In 2008, now based in Vancouver, Rose is working on a new album and occasionally plays special shows in the Northwest.
---
"Cast Away The Clouds" is available in a vinyl edition (limited to 500) thanks to our friends at Where It's At Is Where You Are (UK). It includes the bonus track "The Time Has Come" (a cover of Anne Briggs) and a big insert with all the lyrics. We're sold out here, but you can try: wiaiwya.com
---
Actress, Ellen Page, recently starred in an unusual film called The Tracey Fragments and Rose Melberg's "Each New Day" (guitar version) is heard during a dream sequence. "Each New Day" (piano version) is on the soundtrack.
---
---
Elle Magazine "Best of the Month"

...the second solo effort from riot-grrrl-turned-mom... made primarily with her guitar and winter-to-spring voice, it's a beautifully hushed and spare record.
---
All-Music Guide
...simply enchanting. With only minimal help (the occasional piano, harmony vocal, and violin), the ex-Softies singer has crafted an intimate and sweet record that tenderly plucks heartstrings and will leave you with a warmed, if somewhat melancholy, heart. Melberg was always pegged as a twee cutie in the past, but a listen to any Softies record shows a songwriter of simple grace with a real ability to cut through the haze of everyday life and hit you where it counts, gently but with lasting effects. more »
---
New York Times

There are echoes of Elliott Smith in the major-to-minor turns of the songs and the intimate mix, but without his self-loathing. While Ms. Melberg's songs are full of breakups and goodbyes, she is never bereft. "I've suffered greater sorrow than just being left alone," she sings, and leaves it at that.
---
Bust Magazine

...strikingly mature and mellow... evokes gentle rainstorms and lazy afternoons at the local coffee shop.

---
cast away the clouds

released: April 25, 2006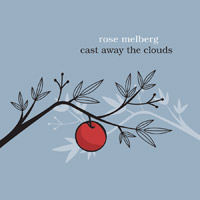 » download from iTunes
CD and vinyl editions sold out

song list
1. Take Some Time
2. The Orchard
3. Cold Sea
4. Cast Away The Clouds
5. Irene
6. Spin
7. Little Bird
8. Something Else
9. Four Walls
10. Constant and True
11. Your Tears
12. Each New Day

---
portola

released: August 25, 1998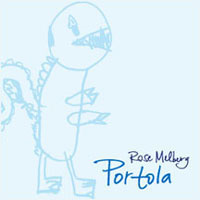 » download from iTunes
CD and vinyl editions sold out

song list
1. Deep Purple
2. Golden Gate Bridge
3. Happy Birthday To me
4. Devoted To You
5. Loose Talk
6. Another Cup of Coffee
7. Stitch
8. I Will
9. My Heaven, My Sky
10. Mr. Spaceman
11. The Love We Could Have Had